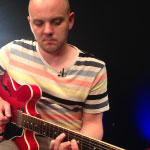 Fantastic product!
What I like best about BAGT is the high quality presentation and excellent knowledgeable tuition.
My first thoughts were 'How much can there be to learn about being a guitar teacher?' My thoughts now are 'It's one thing to be a guitar teacher, it's a whole different ball-game to be an excellent guitar teacher, and one needs to invest time in this area as much as in playing the instrument.'
The three biggest benefits are the clear ideas and instructions that you can refer back to time and again. Everything you need to know is there for you to use.
I'd definitely recommend Be A Guitar Teacher. Be A Guitar Teacher is not only a great course for guitar teachers, it's actually a great course for brushing up on your overall knowledge. It works as an instructional series too. Fantastic product; well presented by a very knowledgeable guitarist with a proven track-record.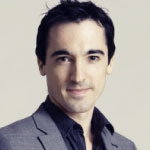 Gareth Smith
Professional guitarist and guitar teacher, London
A one-of-a-kind resource
One of Be A Guitar Teacher's main strengths is its clear presentation; it is a course broken down into digestible elements, offering practical advice on just about all areas of guitar teaching and the business of being a guitar teacher
With the wealth of guitar-related media on the web, it was a surprise to find something that, it seems, hasn't been done before.
Be A Guitar Teacher provides clear plans of action and ensures you're never stuck for ideas. The one-off fee really is excellent value given the amount of content. It's comprehensive, from the basics of setting up a teaching practice to the specifics of advanced techniques, with valuable information for new and established guitar tutors.
Be A Guitar Teacher has been a great resource of directly applicable ideas for my teaching of intermediate and advanced students. It has made me evaluate some of my methods and has filled in gaps where I previously had very little material.
Be A Guitar Teacher is a one-of-a-kind resource if you need advice on how to deliver effective guitar tuition and make a business out of teaching the instrument.
Be A Guitar Teacher will be of most benefit either to new teachers who can reap the benefits of tried and tested methods, or to those that are less sure of how to approach the teaching of more advanced students.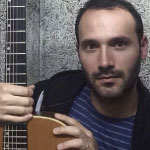 Luis Molino
Professional guitar instructor - Barcelona, Spain
Very well thought out
It helps to be prepared for any situation. This video course pulls together years of teaching experience into one very well presented package; ideal for anyone who wants to make a living as a guitar teacher.
I thought it would be a good tool for guitarists who want to start teaching, but not for someone like me, who's been teaching for years. After watching Be A Guitar Teacher I can see that anyone could benefit from it. It's a great example of how to organise your material and methods, and there's a lot to get from an experienced tutor.
What I like most about Be A Guitar Teacher are the ideas of what to teach and how. Good examples of how to prepare and organise teaching material. Having a clear route to follow with students will make a teacher more confident and professional.
I'd absolutely recommend Be A Guitar Teacher, and I'm looking forward to working through all the material. I can see there's a lot of hours invested in Be A Guitar Teacher and it's very well thought out.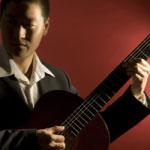 Anders Rye
Professional guitarist and guitar tutor, London
A comprehensive and well-structured course
The best feature of Be A Guitar Teacher is the well-structured content.
My first impression was that BAGT Looks great; very professional and slick. It's a great framework for budding guitar teachers.
The three biggest benefits of Be A Guitar Teacher are that it's very comprehensive, thorough and very organised.
I'd definitely recommend this video course. Be A Guitar Teacher is a really helpful tool for anyone wishing to become a guitar teacher. A comprehensive and well-structured course that will help you organise lessons as well as giving you practical advice on how to run your new business.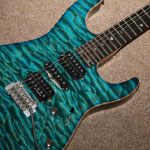 Phil Braithwaite
Guitarist, Session Musician, Musical Director, Author, Producer
A great purchase for any budding guitar teachers as well as experienced professionals.
The best feature of Be A Guitar Teacher is the high quality well thought out lessons covering every aspect of modern guitar.
I have seen many guitar students who are leaving colleges and universities wanting advice on what to teach when becoming a guitar teacher and this is the perfect resource for them.
It is one thing to be able to have the knowledge of all the subjects that are covered in Be A Guitar Teacher but being able to teach them is a completely different story. This product gives you all the information and background you need to be able to teach at the highest standard.
Three biggest benefits are the easy to follow, clear lesson directions and loads of examples.
Would you recommend Be A Guitar Teacher? Yes. It's a great tool made by a great guitarist and teacher!
Almost a week into the 'Be a Guitar Teacher' course, and loving every minute.
Very comprehensively planned and thought out, and very carefully explained in great detail. It feels like Stuart's talking to me personally and knows my guitar level.
Not only am I looking forward to becoming a competent and confident teacher, I'm also looking forward to being a much better guitarist by studying this course in depth.
Thank you Stuart.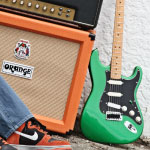 Dave Baker
Professional Musician/ Guitar/ Audio Tutor
Highly recommended.
What a great idea. The only quality and fully comprehensive course that I'm aware of on how to become a guitar tutor.
Stuart has condensed all of the skills and the highlighted pitfalls to avoid, which all contribute to becoming a successful professional guitar tutor.
Many years of knowledge have been condensed into a a very straightforward and thorough course.
Highly recommended for musicians who want to avoid stocking supermarket shelves to supplement their income 🙂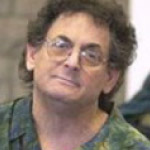 Paul Hoffman
Serious amateur musician
Second to none.
As a serious amateur guitar player, I've written to many professionals whose sites I find interesting. By far, the most responsive has been Stuart.
I am very grateful that he took the time to write back and give me advice. He's a real and genuine guy! I am absolutely positive that his support for his course would be second to none. If you have questions and concerns, he will be there, enthusiastically, conscientiously, and with a genuineness not often found on the internet.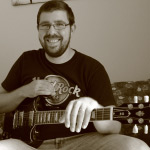 A source of useful tips that will help you become a great teacher
Be A Guitar Teacher allows you to focus quickly how to work with very clear and detailed explanations. When I saw the presentation of Be A Guitar Teacher I immediately thought that it was a professional course and could definitely improve my teaching. I got confirmation of what I thought.
Be A Guitar Teacher is a source of useful tips that will help you become a great teacher. It will save you time finding the right solution for every type of situation. The videos and slide presentations are made well, and will make you open your mind to a new way of teaching.
I'd recommend Be A Guitar Teacher, for sure! This course is for everyone! For guitar teachers like me teach for years and want to improve their teaching and for those approaching for the first time to teaching!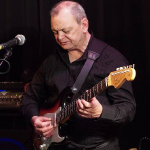 A real asset to guitar education
Stuart is an accomplished teacher and guitarist. He presents material in a thoughtful and professional manner. He is obviously well schooled in all facets of guitar playing and music education.
I recommend his methods to anyone looking to get started or improve their guitar teaching. There are many guitar instructors on the internet and elsewhere that fall short of the mark, Stuart is not one of these. It is obvious his primary concern is for his clients. A rare thing in today's quick fix society.
I am sure that Stuart's teaching will help many guitar teachers achieve a more professional approach to teaching. In my view, Stuart is a real asset to guitar education and someone that we have needed for a long time now.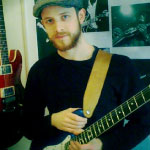 An invaluable resource
Stuart has taken the mystery out of teaching guitar.
If you're wondering whether you'll be able to effectively teach guitar, wonder no more. The Be A Guitar Teacher course covers every base clearly and concisely. It is well thought out and professionally presented.
If you're just starting out on your career or wish to improve your teaching practice, this course is for you.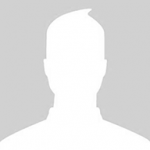 Chris T.
Guitar teacher - now!
Delivers everything it promises
I hadn't heard of Stuart before I came across this course, but I can't understand why! Be A Guitar Teacher is a truly awesome guide to becoming a guitar teacher. It's a huge resource that really does tell give you everything you need to become a professional guitar teacher.
I bought this course about 6 months ago and I've been playing guitar for about 4 years. As Stuart says, you don't need to be world class in order to start teaching. I've already got 6 regular students so far and I expect to get more. Whenever I want more material I just dip back into Be A Guitar Teacher and take another scoop from the tub 🙂
To anyone out there that's thinking about getting this course: do it. You'll be very glad you did.
Thanks Stuart for an excellent guitar teacher course and for helping me to earn a living!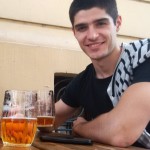 Dario Abajo Saez
Guitar Teacher
An excellent tool
Be a Guitar Teacher is an excellent tool for every musician who wants to take on guitar teaching, even if his/her level is not that high. That's my case. I'm a self taught guitarist and I wanted to make a living from music, so I decided to start teaching guitar to a group of students, and in order to improve my teaching skills I bought this course.
Since the first e-mail, Stuart has been kind and helpful, and has given me good advice when needed.
Regarding the course, it's very complete, covering from the psychological aspects of teaching to specific musical issues. I found it pleasant and pretty enjoyable, and it didn't take me long to appreciate the huge amount of work and passion Stuart has put into it.
I'm still working on the course, while I test the knowledge acquired with my students, improving lesson after lesson.
To sum up, I would recommend this course to anybody interested in progressing as a musician and making some money out of your passion.
Andy Nicholls
Part time guitar teacher
Be A Guitar Teacher covers absolutely everything!
I wasn't sure whether to buy the Be A Guitar Teacher course because it seemed a lot of money, but I can honestly say it's worth every penny. Within 6 months I've set up my guitar teaching business and got 8 guitar students that come for regular lessons. I would have made so many mistakes if I hadn't worked through this course and I've got so much material in the pipeline for future lessons, I don't think I'll ever run out of things to teach.
Be A Guitar Teacher covers absolutely everything! Its a fabulous course training package and I highly recommend it to ANY guitarists out there that want to make a proper living as a guitar teacher.
Thank you so much Stuart. Your course and helpful advice has made me a lot of money!
Best wishes,
Andy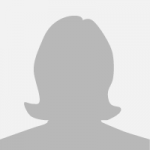 Jenny J.
Semi-professional guitar teacher
The best guitar teacher course!
The best features of this course are simply the depth of knowledge and information contained is truly awesome. It would have taken me literally years of trial and error to figure a lot of this out. This video course has saved me an enormous mount of time and lost students.
I knew this was a great video course because another guitar teacher friend recommended it to me. But it's even better than I expected. There is sooooo much information and advice here on everything imaginable to do with guitar teaching!
This guitar teacher course will definitely help to attract and keep more students for much longer than trying to figure things out by yourself. The demonstration clips are excellent and beautifully played by Stuart. It really helps to understand things clearly and I'll use them in my lessons. The way that the course is organised is very beneficial. Because all the technique is organised into one section, I can quickly and easily look up things that I need help with.
I absolutely recommend Be A Guitar Teacher. It's a fabulous guitar teacher course. Everyone from guitar players who want to start teaching guitar, even to experience guitar teachers, would get an immense amount out of this course. Very very highly recommended!!!
I like that this course comes with a money back guarantee. The price is very reasonable considering what the course provides and the money I now make because of it. The money back guarantee will provide the reassurance that some people will need before buying Be A Guitar Teacher. Though I can't imagine anyone wanting a refund. This is a really fabulous guitar teacher course!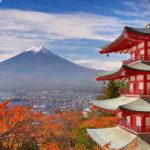 Kaito K.
Guitarist and now teacher!
Thank you
This is excellent course. I learn so much. More than I ever think possible. The best explanations and ideas. Thank you Stuart for making this course!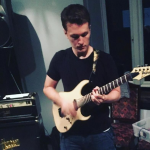 You get both quantity and quality!
The best thing about BAGT is most definitely the sheer quantity of useful information you receive. It is clear that Stuart has put a lot of his knowledge and years of experience into the videos, which is very beneficial for a new teacher such as myself. Even for a more experienced teacher, there will be something (quite a lot in fact) they can still learn by watching the videos.
My first thoughts were that the videos were very clear and concise, and set out step-by-step the primary actions one should take in order to start out as a guitar teacher. Stuart recognises that teaching... isn't just about the teaching. It's also about the marketing, logistics and administration, which he clearly outlines throughout his tutorial videos. These are areas that are often overlooked by other instructors, and they are in fact critical to get right to be a successful and self-sustaining teacher.
I am delighted to have this valuable resource as I continue to build my teaching career. It's something you can always reflect on and watch again for further ideas and inspiration.
The three biggest benefits of Be A Guitar Teacher are firstly, you can adapt this to your own style of teaching. Of course you do not have to follow Stuart's advice word for word, and he says that from the beginning, but you can take his advice and apply it to your style. Even if you do not alter your teaching approach as a result of watching the videos, you will certainly enhance the areas you are already familiar with.
Secondly, as I mentioned before, you receive a lot of high quality information. Essentially, you get both quantity and quality! There are numerous videos that are broken down and structured very clearly, so it is very easy to go back and revise different subjects.
Lastly, you learn from someone who is clearly a very gifted and knowledgeable musician/teacher with years of experience.
Without a shadow of a doubt I recommend BAGT. You get a lot for your money, and it also acts as a very useful reminder, as a guitar player yourself, of the various areas to work on in your own professional practice. Regardless of the number of years you may or may not have already under your belt, you will definitely gain a lot by watching Stuart's tutorial videos.